In our modern era, we have been introduced to a wide array of technologically advanced gadgets and gizmos which benefit us immensely. Whether it's a simplistic tool to help you study (like an electric fan or a lamp), or something complex enough to perform multiple tasks (like a computer), this technology has undoubtedly made our lives more interesting.
Simple gadgets available on the market can assist us in our dday-to-day tasks. Here are some of the best gadgets around which can help to improve your home life.
Amazon Echo:
Alexa. Surely that name rings a bell in everyone's mind, and why shouldn't it? After all, Alexa is the AI associated with Amazon's personal assistant, Echo.
With Echo, you get to control necessary features all over your house with just your voice. Connect your devices with the Amazon Echo speakers, and voila! You are good to go.
No need to manually try and operate your security system with complex features. All you need to do is to tell Alexa to do it for you. Plus, you can create specific user profiles for different family members, which helps Alexa differentiate between them according to their voices. As such, those age filters can definitely help you keep everything in order!
Operating an Echo properly with integrated devices does require a stable internet connection. If you are not confident about your internet connection, or you are looking for a new one, Spectrum internet is a reliable option.
Sleep Number IT Bed:
This is a bed that observes and analyzes your sleeping habits while you snore away! How cool is that? The Sleep Number IT Bed comes equipped with a variety of sensors capable of performing different calculations based on your sleep.
Your body movement, heart rate, and breathing trends are monitored while you are sound asleep, and any anomaly detected will be reported to you. Plus, it gives you flexible firmness settings. Now you can safely tell people that you have your bed to take care of you.
Click and Grow:
Growing herbs and plants is a passion often shared by both the young and old. The tricky part is creating the perfect atmosphere for them to grow. Click and Grow takes cares of all that hassle for you while you enjoy your very own herb garden.
The smart indoor planter takes care of the necessary nutrients and pH balance. What's more is that the built-in sensor also takes care of minor details (such as oxygen levels), so all you need to do is sit back, relax, and watch them grow!
Soundwall:
Good art always complements good music, and the chemistry between the two is utterly undeniable. Now consider a gadget that offers you the luxury of enjoying both artforms simultaneously.
Yes, you heard that right! Soundwall offers you a complete audio and visual experience, where artistic displays and classical music go hand-in-hand. Plus, it looks dreamy! All you have to do is to choose a display, connect your smart phone with the built-in speakers, and there you have it: the perfect setting!
Window Solar Charger:
With the growing number of smart devices being used in homes these days, the need for a charger grows as well. Every portable device needs a charger, and electrical sockets are needed to operate these chargers.
The solar charger, however, lets you charge devices using the very power of the sun itself. Just attach the charger to any window or surface where the sunlight is visible, and you are good to start charging your devices.
Power Strip Pig:
This is one of the most adorable gadgets you will come across: a piggy-shape power strip with a lot of electrical sockets in it for your entire household. Sounds convenient too, doesn't it? It looks really cute, and you can comfortably place it in any living room.
Gamers would find this even more convenient, since they need to plug in a lot of devices simultaneously to play, especially during a LAN party. This adorable piggy would definitely be a nice addition to your gadget line!
Point:
Point acts like a security device, but without using cameras for recording. How does it work then? It primarily uses sounds as cues to find anomalies in the background, such as window shatters, then alerts your family members with a phone notification.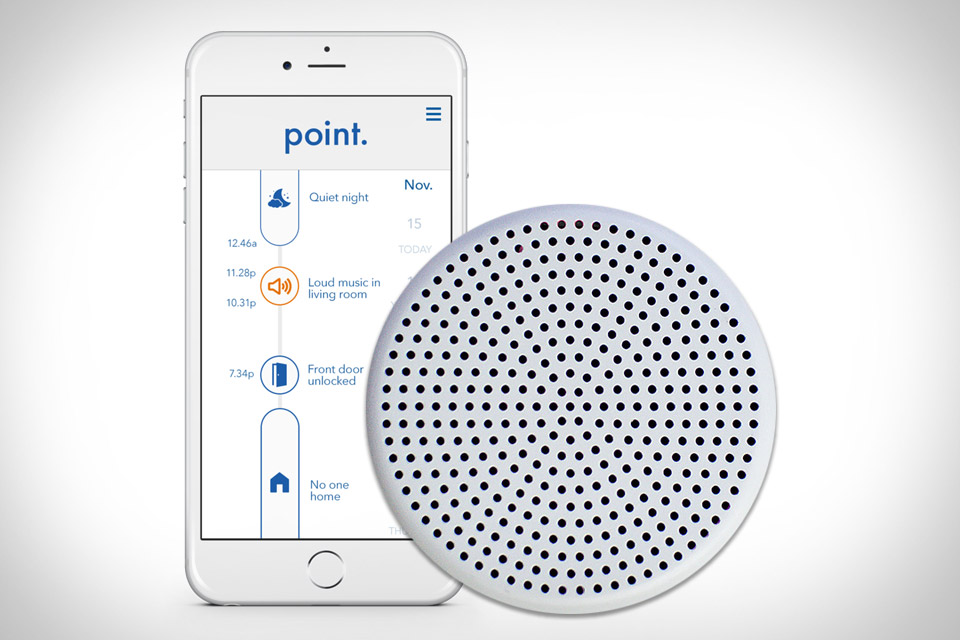 It has the capability to detect smoke coming from various sources, as well as the temperature gradients, so you can always be aware if there is either a problem with the heating mechanism or your AC. This gadget protects you and your loved ones on point!
Edyn:
This is a gadget that every household with a lawn needs. It is a smart monitor which, when inserted into the ground, gives you a detailed analysis regarding the different nutrients present.
It can help keep your current plantations safe by pointing out any anomalies in the soil, as well as helping you set up your lawn for any new plant you would like to grow. But that's not all; Edyn will also give you advice regarding simple aspects of plantation so you can cultivate your own eden!
MYNT Smart Item Tracker:
Haven't we all misplaced our car keys to the point where we just couldn't find them? Looking around the entire house can be extremely troublesome and tiring. With the MYNT Smart Tracker, you don't have to worry about losing your car keys ever again.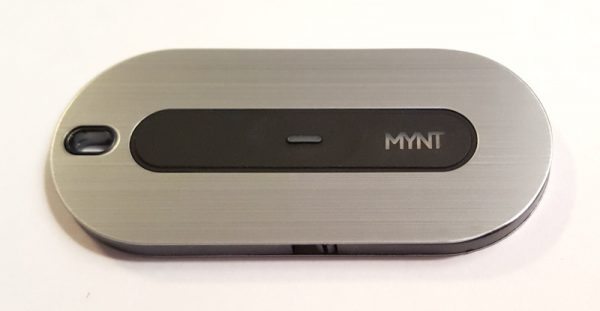 This smart item tracker can easily be attached to any keychain. Next time you can't find your keys, just use your smartphone to track it, or let the beeps from the tracker help you find them!
TP-Link Smart Light Bulb:
Bulbs add a nice effect to any study environment, and are quite convenient for readers. What people don't find convenient is having to attach cables to the bulb, limiting the mobility. With TP-Link's Smart Bulb, this issue can easily be handled. This bulb operates wirelessly, and can be used conveniently in a number of different scenarios.
These are some of the best simple gadgets available that can help you enhance the visual, as well as the practical, appeal of your household.
Tagged:
home gadgets